Điệp khúc được mùa rớt giá: Nông dân lúng túng
Thứ năm, 16/04/2015, 09:07 GMT+7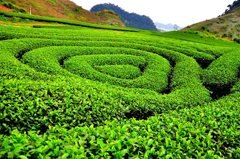 Điệp khúc được mùa rớt giá: Nông dân lúng túng
Cuối tháng 10 vừa qua, tỉnh Lâm Đồng đã phải cầu cứu các siêu thị ở TPHCM hợp tác để tiêu thụ cà chua cho nông dân.
Rice University's Blaque Robinson is one of 20 college students across the country selected for a 2015 Beinecke Scholarship. The $34,000 award supports graduate education in the arts, humanities and social sciences.
Thomas Parkinson, director of the Beinecke Scholarship Program, said Robinson was chosen on the basis of her academic achievement, personal statement, future plans and "enthusiastic endorsements" from faculty members.
Robinson, who attended high school at the University School of Milwaukee in Wisconsin, is a junior majoring in sociology — a field she chose after observing that some elementary and middle school students were labeled as "perpetual problem children" and struggled in a system where they were continually marked as outsiders without a chance for redemption. These observations caused Robinson to question the disciplinary system in the nation's schools.
"As a black female from a working class family, I have come face-to-face with the long-lasting effects of educational inequalities," she said. Committed to making a change for the next generation, Robinson decided that sociology would enable her to become an "effective scholar-activist." She was particularly intrigued by sociologist Howard Becker's analysis that people only become deviant once they have been labeled as such.
After graduating from Rice next year, Robinson plans to pursue a Ph.D. in sociology with an interdisciplinary focus in criminology and African-American studies and a master's in public policy. "This combination of degrees will enable me to develop my skills as a researcher and to translate my findings into policies that address race-based educational inequalities," she said. She hopes to work for a nonprofit organization that focuses on remedying educational disparities in minority communities, but her "greatest dream" is to become the U.S. secretary of education.
Robinson, who is a Mellon Mays Undergraduate Research Fellow at Rice, has been active with a number of organizations and projects on campus, including volunteering for the Mentorship Project, helping with Orientation Week at her residential college and organizing a protest and candlelight vigil for the #Blacklivesmatter Movement. She is founder and president of Generation College — an organization that supports the educational aspirations of current and future first-generation college students — and a former vice president of the Black Student Association.
The Beinecke Scholarship Program was established in 1971 by the board of directors of the Sperry and Hutchinson Company to honor Edwin, Frederick and Walter Beinecke, three brothers in New York City who led the company in the 1920s and built it into a multimillion-dollar enterprise.
- See more at: http://news.rice.edu/2015/04/15/rice-university-junior-chosen-for-a-beinecke-scholarship-2/#sthash.biO7p3Xf.dpuf
Người viết : admin