PhD and Msc John Allwright scholarship is now open for ACIAR partners
Tuesday, 04/02/2020, 10:29 GMT+7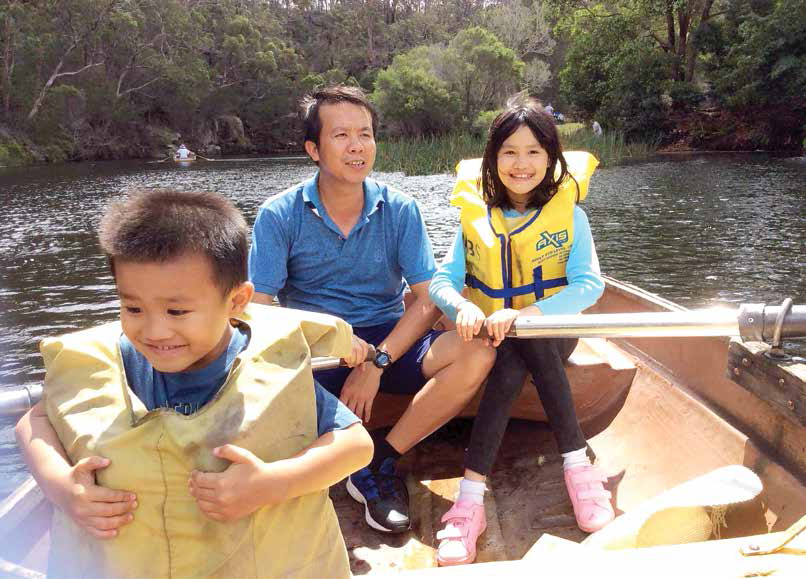 Dr Nguyen Phi Hung with his family in Australia during his PhD course in Sydney
2021 John Allwright Fellowship Program now opens for applications
Applications for the 2021 John Allwright Fellowship Program will open on 01 February 2020 at 09.00am and
close on 30 April 2020 at 11.59pm AEDT
.
ACIAR's John Allwright Fellowship recipients are scientists from partner developing countries who are actively involved in a research project supported by ACIAR.
For the 2021 intake, the Training Committee will select up to 12 recipients, with
at least 6 fellowships awar

ded to women
. This is in line with ACIAR's Gender Equity Policy. Ms. Nguyen Thi Thanh Hai (Research planning and international coorperation Dept., NOMAFSI) has been awarded a conditional offer for her PhD in an Australian University, intake 2021.
The 2021 intake will also be enrolled in ACIAR's 'John Allwright Fellowship Executive Leadership Program' (JAFel). The complementary-studies program, managed by the University of New England, equips our Fellows with management and leaderships skills for their return to the workforce.
https://www.aciar.gov.au/Capacity-Building/John-Allwright-Fellowship
Written : Lê Hữu Huấn